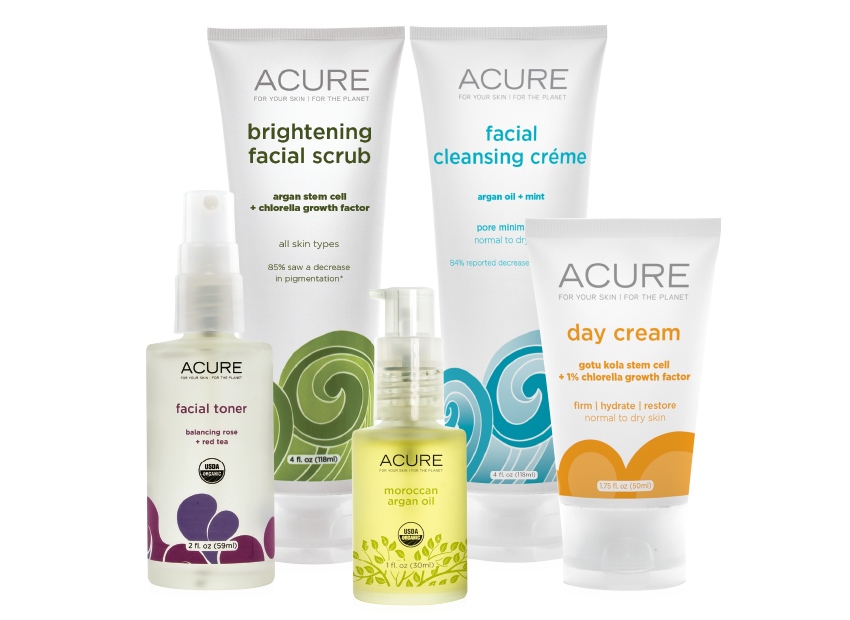 Geralyn O'Brien is a licensed esthetician specializing in oncology-focused skin care. She started the oncology skincare program at LivingWell Cancer Resource Center in Geneva, Illinois, training dozens of estheticians to work with cancer patients and survivors. Geralyn recently launched the oncology skin care program at the new Waterford Cancer Resource Center in Aurora, Illinois.
One of the reasons that I went into oncology esthetics was because of the many changes that I experienced and that I saw other cancer patients and survivors experience during and after cancer treatments. For example, chemotherapy is used to kill fast growing cells in the body, which is one of the reasons why we also see so many unwanted changes in hair, skin and nails during cancer treatment. However, oncology-trained estheticians can help cancer patients and survivors to minimize and possibly eliminate some of those unwanted changes by encouraging the use of safer or more effective skin care products and personal care routines.
As estheticians working with cancer patients, we do not treat or diagnose skin conditions, so first and foremost, we advise our clients to bring up skin concerns with their physicians. However, one of our goals as estheticians is to evaluate products that our clients are currently using and then to advise them to safer product lines with more calming, soothing, nourishing and hydrating ingredients. We want to avoid having the skin becoming dry, dehydrated and cracked, as this becomes an entry for viruses and bacteria to enter.
Asking the Right Questions about Cancer Care
Benefits of monthly facials during treatment not only help with hydrating and balancing the skin but also bring both the mind and body into a deep relaxing state to help reduce the stress the client may be experiencing. Before receiving a facial, oncology trained estheticians take into account the compromised immune system and other factors including, but not limited to, the type of surgery, number of lymph nodes removed, ports and PICC lines, pain and nausea patches. We will ask the clients where they are in treatment and inquire about fatigue, pain, and allergies–these all are factors to be considered in adjusting services such as facials or massages. Some of the clients will require "life time adjustments" due to factors such as lymph node removal, type of surgery and radiation, which can all contribute to lymphedema risk.
One of my goals as an oncology-trained esthetician is to help my clients to make healthier product choices and also to educate them on services that they can safely enjoy after treatment ends. We will consider the "new normal" for clients, looking at treatments they may have had and how to reduce risk around any potential side effects.  For example, waxing underarms is not advisable for breast cancer patients at risk for lymphedema, and we will make those recommendations.
Looking for Safer and Gentler Personal Care Products
Oncology-trained estheticians also look for the safest and gentlest products for our clients. We often have our favorite lines, based on safety, price and other factors, keeping in mind that not all products in a line are appropriate for all people. One personal care line I often recommend is from ACURE Organics, a company on a mission to educate consumers and to use toxin-free ingredients that are often great choices for cancer patients and survivors. Kristy and Jon Guerra founded ACURE to honor Kristy's grandmother, who battled breast cancer for over 10 years, as a way to bring awareness to the importance of healthy skin care made without toxins.
Each ACURE product is free from gluten, parabens, sulfates, phthalates, synthetic fragrances, harmful preservatives, petroleum, propylene glycol and artificial colors and is never tested on animals. ACURE is founded on sustainable principles and accessible price points to steer people away from toxic chemicals, proving that you don't have to sacrifice your health (or wallet) for beautiful skin and hair. Visit ACURE's website  for a list of the "filthy fifty" ingredients to avoid in personal care.
See below simple tips to follow during cancer treatment and suggestions for incorporating some safer and gentler ACURE products into a daily skin care regimen.
Tips for Safer Products and Personal Care for Cancer Patients and Survivors
Cleansers….Use a creamy cleanser for sensitive skin free of synthetic fragrance, dyes, sodium Laurel sulfates, alcohol and parabens. ACURE Sensitive Cleanser is a great choice. The ACURE sensitive product line is a good place to begin during treatment. I don't recommend scrubs during treatment, and suggest starting them after treatment if desired, by adding a bit to a creamy cleanser and then going to half and half, maybe then moving up to full strength.
Toners….Toners should be alcohol free with hydrating and soothing ingredients. ACURE Balancing Facial Toner restores balance and tone with ingredients such as fair trade organic rooibos, organic calendula and organic witch hazel.
Facial Moisturizer… Easily absorbed oils (non-comedogenic, meaning does not clog pores) are a good choice for a facial moisturizer. Choose oils free of fillers, synthetics, dyes and fragrance. ACURE Argan Oil fits the bill as a good hydrator for dry, dehydrated facial skin. Fewer ingredients means less chance of skin irritations.
Dry, cracked cuticles are a side effect of many chemotherapy drugs. Soak hands in warmed jojoba oil followed by ACURE All Better Balm, a product in ACURE's baby line with ingredients that include Shea butter and calendula.
Scars….Help soften and restore skin and scars with ACURE Marula Oil, which is also good for dry skin and cracked cuticles. Remember to always check with your physician before adding any oils or products to scars or surgical sites.
Washcloths….Sponges and washcloths can be breeding grounds for bacteria. Use a microfiber or soft cloth that can be laundered daily. Keep ACURE Unscented or Coconut Cleansing Towelettes in your purse to be used after a workout or yoga class, or to remove your make-up.
Shaving….consider an electric shaver for less chance of skin irritations. We want to avoid any cuts which could lead to an infection when the client's immune system is compromised. Also avoid manicures, pedicures and cutting of the cuticles during treatment.
Full body exfoliation….Gentle full body exfoliation is important to help keep skin free of dry, cracked areas. A gentle exfoliating glove along with ACURE Sensitive Body Wash can be used while showering. Follow with Fragrance-Free Ultra-hydrating body lotion or your favorite easily absorbed oil such as ACURE Marula + Argan Dry Oil Body Spray.
Sunscreens…Many medications make the skin more photosensitive (highly sensitive to sunlight) so sunscreens are of utmost importance. Sunscreens can also help prevent hyper pigmentation (brown spots) from becoming darker. Use a broad spectrum physical sunscreen with zinc oxide or titanium dioxide. Our usual recommendations are SPF of 15 for everyday use and SPF of 30 when out in the sun. ACURE SPF 30 Sunscreen Lotion or SPF 30 Continuous Spray are both good choices for sun protection.
Shampoos and Conditioners….when hair starts to grow back is a good time to start using shampoos and conditioners which are free of known irritants such as synthetic fragrance, sulfates and parabens. ACURE shampoos and conditioners are good choices that fit the bill.
Nighttime rituals are important….ACURE Facial Serum is a good nighttime moisturizer with ingredients that include Argan oil, borage oil and cranberry. This product is less irritating than retinol-based products that you may be using. Pillowcases….consider using a satin or silk pillowcase for a better feel on fragile skin. All sheets, towels and clothes should be washed in detergents free of fragrance and dyes. Use brands such as Seventh Generation or Ecos detergents. Molly's Suds is also a great choice for a detergent, and you can get a 25% discount with the Promo Code WISECHOICE.
Another possible nighttime regimen might include an Ultrasonic Oil Diffuser  filled with some lavender and water for a peaceful sleep. Badger Sleep Balm with lavender and bergamot can be placed on your temples, neck or bottoms of feet. Please note that some people are very sensitive to smells during treatment and may not be able to tolerate even natural scents.
Essential oils are highly potent in pure form and should be used with caution under the direction of an expert. Some experts believe that certain essential oils such as lavender and tea tree oil are phytoestrogenic (mimic estrogen), so should be avoided in their pure form by those with estrogen positive cancers, but additional studies are needed.
ACURE products can be found at Whole Foods, Target, Fruitful Yield, and other natural foods retailers, as well as on Amazon.com and through the ACURE website.