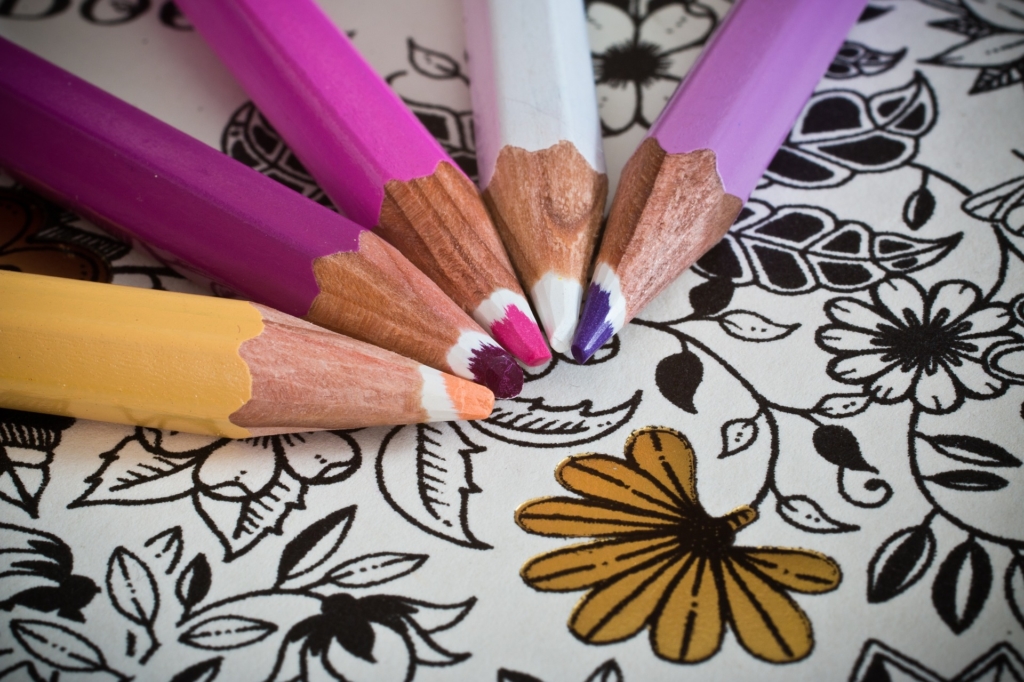 Many of us have happy memories as children spending untold peaceful hours coloring in books with crayons. Today, that relaxing pastime is coming back for adults, who are now using colored pencils and markers as well as crayons. Americans purchased about 12 million adult coloring books in 2015, according to Nielsen Bookscan and this new trend is all the rage.
Craig Sawchuk, a clinical psychologist at the Mayo Clinic says that coloring books function like other mindfulness techniques, such as yoga and meditation, explaining that these techniques work "almost like a volume knob to turn down the sympathetic nervous system, the stress response."
Cutting-edge research in 2005 showed that when subjects colored mandalas (round frames with geometric patterns inside) that their anxiety levels dropped. Simply doodling had no effect in reducing the stress levels of the control group. Cancer patients, survivors and caregivers may all benefit from this calming modality of coloring.
"Coloring definitely has therapeutic potential to reduce anxiety, create focus or bring [about] more mindfulness," stated Marygrace Berberian, a certified art therapist and the Clinical Assistant Professor and Program Coordinator for the Graduate Art Therapy Program at NYU in a CNN article. Berberian noted that she finding that people who aren't comfortable with other forms of expressive art may find a lot of tranquility in coloring an image.
The repetitive nature of coloring, especially with mandalas and other symmetrical patterns, have a soothing effect on the mind-body complex. Herbert Benson, M.D., coined this effect as the Relaxation Response.
Benefits of mindful coloring may include:
Slowing down heart rate and respiration
Calming stress hormones
Having a "grounding" effect
Increasing creativity
Balancing mind, body and spirit
Increasing self-awareness
May benefit motor skills affected by medical issues, such as neuropathy
There are many options to choose from in buying a coloring book.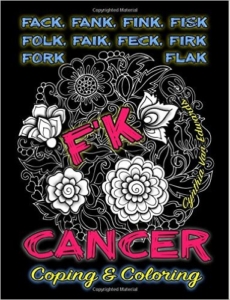 There are specific books for people dealing with a cancer diagnosis, such as the ultra-popular F'k Cancer – Coping & Coloring: The Adult Coloring Book Full of Stress-Relieving Coloring Pages to Support Cancer Survivors & Cancer Awareness.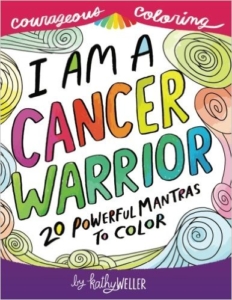 On another note, the inspiring I Am A Cancer Warrior: An Adult Coloring Book for Encouragement offers encouraging and empowering affirmations specifically for those fighting cancer. With 20 powerful mantras to color, this book combines the benefits of stress relief with statements of empowerment for cancer survivors.
For those looking for some coloring stress relief that is not specifically cancer-focused, here are a few great options: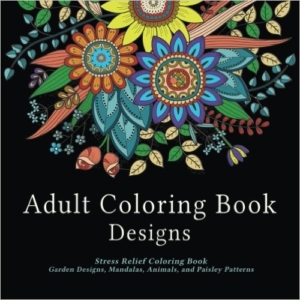 The highly rated and reasonably priced Adult Coloring Book Designs: Stress Relief Coloring Book: Garden Designs, Mandalas, Animals, and Paisley Patterns contains a variety of calming designs to please the eye and to soothe the soul.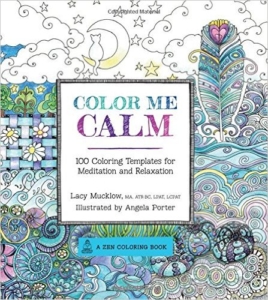 Color Me Calm: 100 Coloring Templates for Meditation and Relaxation (A Zen Coloring Book)  offers seven therapeutically-themed chapters including Mandalas, Water Scenes, Wooded Scenes, Geometric Patterns, Flora & Fauna, Natural Patterns, and Spirituality. Called a "guided coloring book designed for harried adults," this book is intended to create a relaxation response.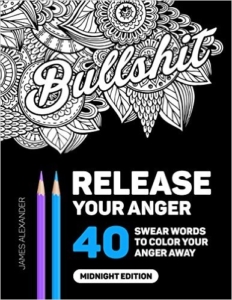 Besides the peaceful mandalas, some adults find something more general, yet irreverent to be more satisfying to take the edge off of their stress. One bestselling option for those who are looking for a more "adult" adult coloring book is Release Your Anger: Midnight Edition: An Adult Coloring Book with 40 Swear Words to Color and Relax.
All of these coloring books are a low cost way to reduce stress, increase mindfulness and improve resilience for those dealing with major life stressors like a cancer diagnosis.