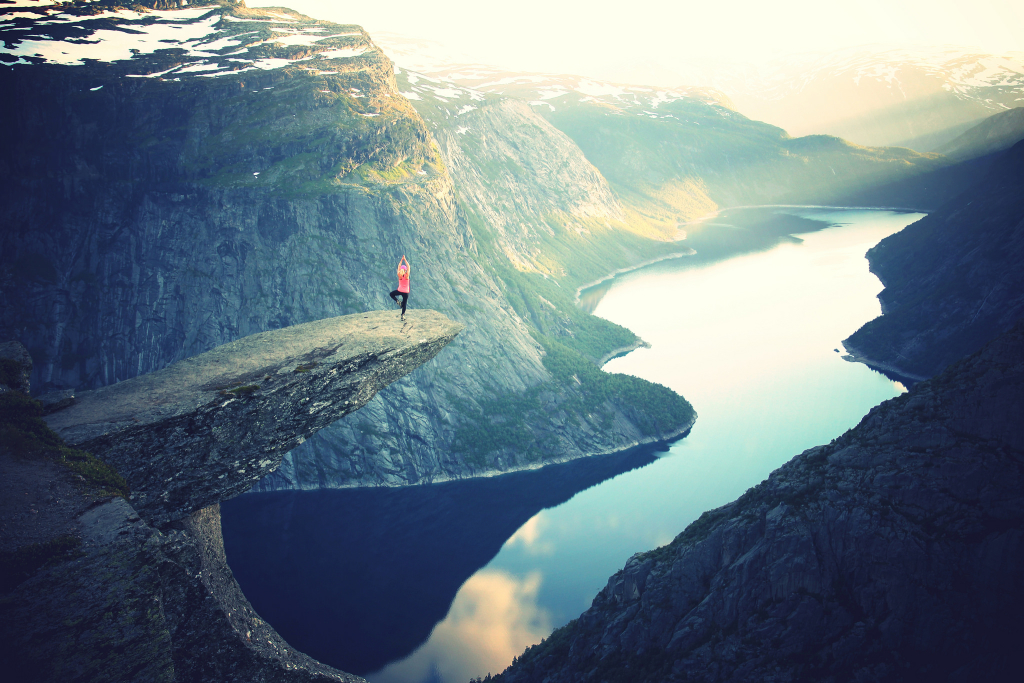 Can yoga cure cancer? Can it provide a greater quality of life–or even extend life?
Questions like these are at the heart of the proliferation of studies on yoga for people diagnosed with cancer. Yoga is only one of many integrative cancer care therapies at the forefront of research, but studies on yoga in the recent past have provided positive results that may influence the future of cancer treatment protocols.
Oncologists—cancer docs—have a lot on their plates, taking care of their practices and patients, as well keeping up with the advances in treatments. In 2013 and 2014, three major studies, all published in the Journal of Clinical Oncology (JCO), brought yoga's benefits for cancer patients directly to the attention of oncologists, as well as to the general public via the news media.  Oncologists, who develop each patient's cancer treatment protocol and often advise patients on lifestyle choices, rely on evidence-based research in "peer-reviewed" journals in order to make decisions on best practices.
The fact that not one, not two, but three major yoga-related studies appeared in the JCO so close together may influence the recommendations that oncologists make in terms of complementary therapies. In addition, these three studies address issues that physicians often consider especially troublesome and difficult to address—including sleep and fatigue, as well as the rarely addressed but highly significant cortisol patterns.  These studies and similar others may help to tip the balance toward Integrative Medicine—defined as "an approach that combines treatments from conventional medicine and CAM for which there is some high-quality evidence of safety and effectiveness."
Among these studies was the recipient of the largest ever grant from the NCI, a $4.5 million study at MD Anderson Cancer Center in Houston involving 600 women with breast cancer undergoing radiation therapy. The phase of the study published in the JCO in 2014 measured the effects of either yoga, stretching or no intervention (waitlist) on a group of 163 women undergoing radiation therapy.  Besides showing improvements in physical functioning and general health, the yoga group also showed improvements in the diurnal cortisol slope, which is a stress hormone marker that, when abnormal, is associated with worse outcomes in cancer patients.
The cortisol link may be the link that finally ties yoga to not only quality of life for cancer survivors, but also to length of life, as previous studies have tied abnormal ("blunted" or "flattened") cortisol slopes to mortality in cancer patients.  Phase III of the MD Anderson study is still being conducted and will further measure the mechanisms of yoga that lead to biological benefits, as well as a multi-faceted economic analysis of the costs of health care and work productivity of the patients.
Lorenzo Cohen, Ph.D., professor and director of M. D. Anderson's integrative medicine program served as principal investigator on the study. Dr. Cohen commented on the importance of evidence to incorporate yoga into clinical treatment protocols for cancer patients.  "Research has shown that yoga and other types of mind-body practices, incorporated into the standard of care, can help improve patient outcomes, particularly quality-of-life," Dr. Cohen stated in an MD Anderson news release, "However, none have become standard of care, or are on the clinical care pathway for cancer patients. This funding will allow us to definitively determine the benefit of incorporating yoga into treatment plan for women with breast cancer."
Another major study published in JCO in 2014 was "Yoga's Impact on Inflammation, Mood and Fatigue" led by Dr. Janice Kiecolt-Glaser, the Director of the Ohio State Institute for Behavioral Medicine Research.  Researchers studied 200 women with breast cancer over three months in a twice weekly yoga group vs. a wait-list control group.  The 12-week study showed yoga's positive impact on sleep in cancer survivors, with the yoga group showed less 41% less fatigue, higher vitality, and a decrease in pro-inflammatory substances, although there were no measurable differences in mood.  is associated with a number of negative health outcomes – including coronary heart disease, type 2 diabetes, arthritis and Alzheimer's disease
Kiecolt-Glaser said the findings show that "yoga itself was the biggest cause of the positive changes" and pointed out that compared to other treatments for fatigue, inflammation and mood, yoga doesn't have dangerous side effects.  "It wasn't just a secondary effect of being with a group of survivors and feeling supported," Kiecolt-Glaser said in an interview with Foxnews.com. "It's an intervention that offers many benefits and has little downside when done with good supervision."
In the third major JCO study on cancer and yoga, Karen Mustian, PhD, MPH, of the University of Rochester Medical Center (URMC) in Rochester, N.Y., and her colleagues studied the effect of yoga on sleep quality in cancer patients.  Citing that 30-90% of cancer survivors report impaired sleep that can last for years, the researchers studied 410 survivors experiencing sleep disruption.  The study subjects either participated in standard care plus twice weekly yoga classes or just standard care for four weeks. The yoga group, who practiced a program yoga called Yoga for Cancer Survivors (YOCAS), showed improvements in sleep quality, sleep efficiency, waking patterns, as well as reduced use of medication and daytime sleepiness. YOCAS blends gentle hatha yoga with restorative yoga which Dr. Mustian says provides psychological and physiological benefits.
In the following video, Dr. Mustian comments on the issues of sleep in cancer survivors and the benefits of yoga on sleep:
As research continues to affirm the benefits of integrative and complementary therapies, including yoga, these modalities will see growth and the demand for qualified practitioners providing these services will continue to increase.