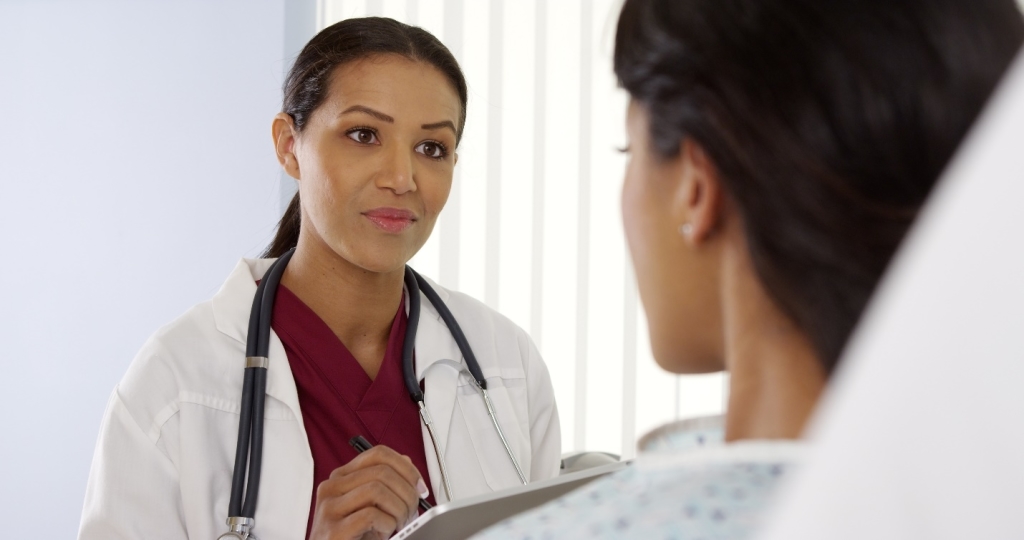 Integrative Cancer Care
"When I got diagnosed with cancer for the second time, I continued to do all of my regular treatments, like chemotherapy, but I also gave my life an overhaul… slowed down, ate better, exercised, did yoga and meditated. I think it all helped me to feel better and recover faster."

— Carol, age 61, breast cancer and colon cancer survivor
Cancer is a complex group of illnesses with costly and difficult treatments.
Increasingly, research supports the use of integrative and complementary care for people diagnosed with cancer.  People affected by cancer often face a variety of conditions that can be both chronic and complex. The benefits of integrative and complementary therapies for cancer-related conditions—when used safely and effectively, may:
Mitigate the side effects of cancer treatment
Improve physical, mental and emotional functioning (for people with a cancer diagnosis as well as for caregivers)
Alleviate the impact of underlying conditions and co-morbidities
Lead to greater spiritual connection and finding of meaning in life
Improve overall well-being and quality of life
Provide economic savings
Empower and support people facing cancer in ways that improve clinical outcomes
What is Integrative Cancer Care?
Integrative cancer care involves bringing conventional and complementary approaches to cancer treatment together in a coordinated way. A key element in the integrative medicine framework is that no type of treatment is accepted nor rejected without a critical eye to the risks and benefits.
Integrative medicine, as defined at the Integrative Medicine Program at the University of Arizona, founded by the Harvard-trained, Andrew Weil, MD, is:
Healing-oriented medicine that takes account of the whole person (body, mind, and spirit), including all aspects of lifestyle. It emphasizes the therapeutic relationship and makes use of all appropriate therapies, both conventional and alternative.
What Does Integrative Oncology Include?
Integrative oncology is a way of practicing oncology that typically includes the following three components used together to not only target and to eliminate the cancer but to bring the entire person to a healthier state of being. These groups may overlap, depending on the definitions and practices.
Conventional oncology treatments include those commonly used by physicians who practice what is called "allopathic," or standard Western medicine, such as:
Chemotherapy
Surgery
Radiation therapy
Hormonal therapies
Complementary therapies may include a wide variety of therapies, including those considered as "mind-body" modalities, such as:
Yoga
Meditation
Massage
Reiki
Sound Healing
Therapeutic art and writing
Tai Chi or Qigong
Oncology skin care
Lifestyle counseling may include wellness practices, such as:
Stress Relief (including techniques listed above)
Nutrition
Ayurveda
Traditional Chinese Medicine
Spirituality
Exercise and movement
Toxin avoidance
Supplements and Botanicals
Goals of Integrative Oncology
While integrative medicine is an intentional coordination of care, many cancer patients do seek care outside of beyond care with their oncologist. A literature review of 21 studies published in a 2012 issue of The Oncologist found that the use of complementary and alternative medicine (CAM) ranged from 11% and 95%. Of these, 22% to 77% did not disclose the CAM use, mainly due to lack of inquiry by the doctor or the patient's fear of the doctor's disapproval. The researchers suggested further research on improving communications on this matter, as certain drug- or herb-interactions can be of concern. A relationship of open communications on the topic of complementary care between the patient and members of his or her medical team is ideal, but not necessarily the norm.
In the case of true integrative oncology, the oncologist plays a lead role in suggesting appropriate complementary and integrative therapies based on cutting edge research findings. The goals of integrative oncology include the treatment of the cancer, the prevention of recurrence, the minimization of negative side effects and the empowerment of the person diagnosed with cancer to take an active role in the process of achieving health on all levels.
Integrative oncology seeks to maximize the body's innate healing potential, while still using evidence-based "anti-cancer" strategies, whether those are conventional or complementary therapies.  It does NOT seek to use unproven therapies or keep people from using conventional therapies where indicated. When therapies are shown to be of equal effectiveness, integrative oncology, like other forms of integrative medicine, will seek to use simpler, lower cost, less invasive therapies– if and when they are appropriate.
Many of the therapies used in integrative oncology are focused on the side effects of cancer treatment, as opposed to focusing on eradicating the disease itself. For example, as Brian Lawenda, MD, stated in an August, 2012 article in Oncology, the use of acupuncture has not been proven to improve cancer-specific outcomes, but it has been shown to improve the symptoms of chemotherapy-induced nausea and vomiting. Many therapies have benefits for side effects—and these will naturally improve quality of life, whether or not they are shown to directly impact survival.
Complementary and Integrative Cancer Care Practitioners
Increasingly, the modalities included in the Complementary and Lifestyle categories above are based on leading research in each area, as specifically related to individuals with a cancer diagnosis or in cancer treatment. Practitioners in these areas are becoming more highly trained in "Best Practices" based on research specifically related to cancer care. This website seeks to identify and share information related to the "Best Practices" in various areas of complementary and integrative cancer care, and to identify thought leaders in the field and promote the use of evidence-based integrative cancer care.
See Articles on Integrative Care: