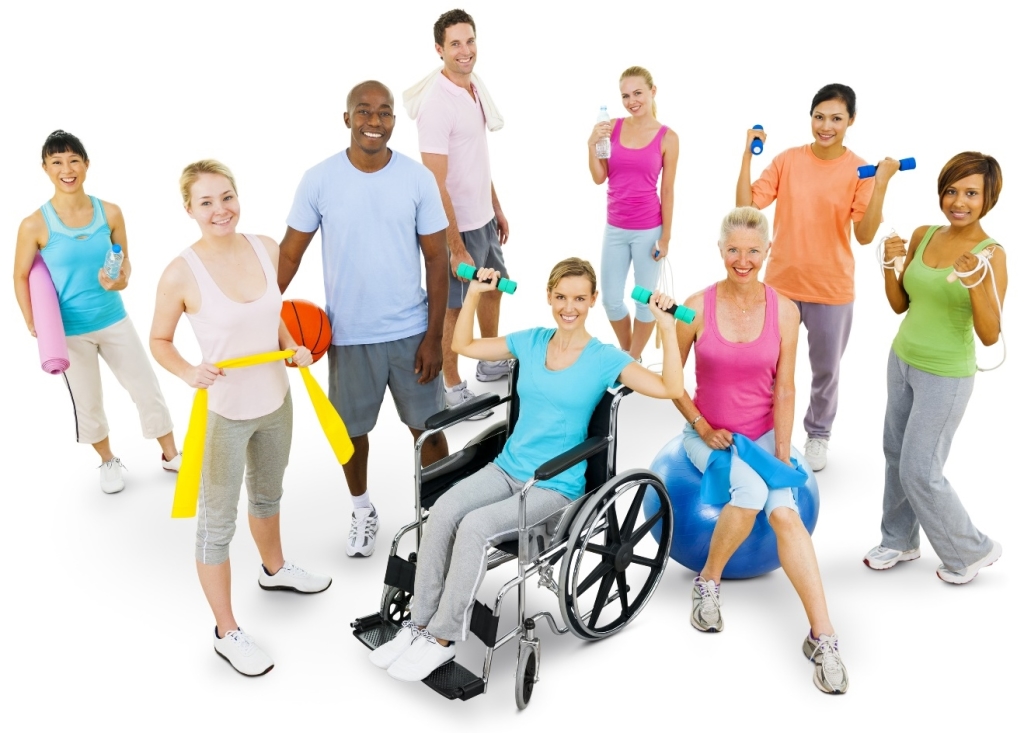 Exercise and Cancer:  Safe Options after Cancer Treatments
"With my doctor's initially reluctant permission, I started to walk several miles a day. I feel stronger, have more energy, and my bones have even showed up as stronger on the DEXA scans. Now my doctor is thrilled about my exercise program."

Mary Kay, age 62, stage 4 breast cancer
A great deal of research has been done on exercise and movement for people diagnosed with cancer. This is a broad topic, as the term "exercise" can encompass a wide range of movement modalities, including:
Aerobic exercise
Weight Training
Yoga
Tai Chi / Qigong and variants
Walking
The National Cancer Institute (NCI) states that researchers have established that regular physical activity can improve health by:
Helping to control weight
Maintaining healthy bones, muscles, and joints
Reducing the risk of developing high blood pressure and diabetes
Promoting psychological well-being
Reducing the risk of death from heart disease
Reducing the risk of premature death
Exercise and Cancer Risk
In addition to the health benefits listed above, researchers have found that physical activity can also affect the risk of cancer. Evidence shows that physical activity is associated with a reduced risk of cancers of the colon and breast, prostate, lung, and lining of the uterus (endometrial cancer).
Exercise after a Cancer Diagnosis
Research indicates that physical activity after a diagnosis of breast cancer may be beneficial in improving quality of life, reducing fatigue, and assisting with energy. Both reduced physical activity and the side effects of treatment have been linked to weight gain after a breast cancer diagnosis, so exercise is especially important.
One study found that women who exercised moderately (e.g., walking 3 to 5 hours per week at an average pace) after a diagnosis of breast cancer had improved survival rates compared with more sedentary women. According to a 2005 study published in the Journal of the American Medical Association, the benefit was particularly pronounced in women with hormone responsive tumors.
Another study in a 2005 Journal of Clinical Oncology found that a home-based physical activity program had a beneficial effect on the fitness and psychological well-being of previously sedentary women who had completed treatment for breast cancer. The beneficial effects of increasing physical activity may influence insulin and leptin levels and positively influence breast cancer prognosis.
Two additional studies showed a correlation between physical activity after colon cancer diagnosis and survival. Researchers examined the relationship between levels of physical activity both before and after a diagnosis of colon cancer in two different observational studies. Whereas levels of pre-diagnosis physical activity were not related to survival, participants with higher levels of physical activity post-diagnosis were less likely to have a cancer recurrence and had increased survival. Although these studies indicate that there are protective effects provided by physical activity, more research is needed to determine exactly what levels of physical activity provide these benefits.
The prescription for exercise after a cancer diagnosis may be different than before the diagnosis, as the individual with the diagnosis is dealing with the effects of cancer and the many side effects of treatment.
Exercise Guidelines for Cancer Survivors
In 2009, several leading oncology-focused groups convened to create guidelines for exercise for cancer survivors. The American College of Sports Medicine (ACSM) convened an expert panel who created Exercise Guidelines for Cancer Survivors. These experts include leading researchers in the field, such as Kathryn H. Schmitz, PhD, MPH, FACSM and Kerry S. Courneya, PhD, who reviewed and distilled the literature on exercise and cancer.
After combing through the literature, this group offered an enthusiastic vote for exercise, stating:
"Historically, clinicians advised cancer patients to rest and to avoid activity; however, emerging research on exercise has challenged this recommendation… exercise training is safe during and after cancer treatments and results in improvements in physical functioning, quality of life, and cancer-related fatigue in several cancer survivor groups…exercise plays a vital role in cancer prevention and control."
The experts indicated that in order to provide optimal guidance to survivors, fitness professionals need to understand common therapeutic approaches to cancer and the impact that those therapies will have on patients, including surgery, radiation, chemotherapy and other medical therapies, and the implications for exercise tolerance.
The expert panel described the adverse effects of cancer treatments as short-term, resolving in days or weeks, or persistent, lasting years after treatment is completed. Persistent effects may be "long-term" effects that occur during or shortly after treatment, or "late effects" which occur months or years after treatment ends. The adverse side effects of cancer treatments may include the following:
Secondary cancers
Fatigue and pain
Cardiovascular damage or increased CVD risk
Pulmonary changes
Neurological changes, including peripheral neuropathy
Cognitive changes
Endocrine changes
Reproductive changes, including infertility, early menopause, sexual impairment
Body weight changes (increases or decreases)
Fat mass increases and lean mass losses
Musculoskeletal changes or damage, including worsened bone health
Impaired immune function and/or anemia
Lymphedema
Gastrointestinal system changes or impairments
Organ function changes
Skin changes
The experts state that fitness professionals should understand the most common side effects associated with cancer treatments, including:
increased risk for fractures and cardiovascular events with hormonal therapies
neuropathies related to some chemotherapies
bone loss issues
treatment-related cardiac impairments
The experts recommend that fitness professionals work with the medical team in order to discern what is safe before starting an exercise program if there are any of a variety of conditions, including  cardiac conditions (secondary to cancer or not), metastatic bone disease, bone fragility, peripheral neuropathies and musculoskeletal morbidities secondary to treatment regardless of time since treatment.
This risk will vary widely across the population of survivors. Although the experts say that fitness professionals may want to consult with the patient's medical team to discern risk factors, they say that requiring medical assessment for metastatic disease and cardiotoxicity for all survivors before beginning exercise is not recommended because this would create an unnecessary barrier to obtaining the many health benefits of exercise, and for the majority of survivors, metastasis and cardiotoxicity are unlikely to occur.


See more on Exercise & Movement: