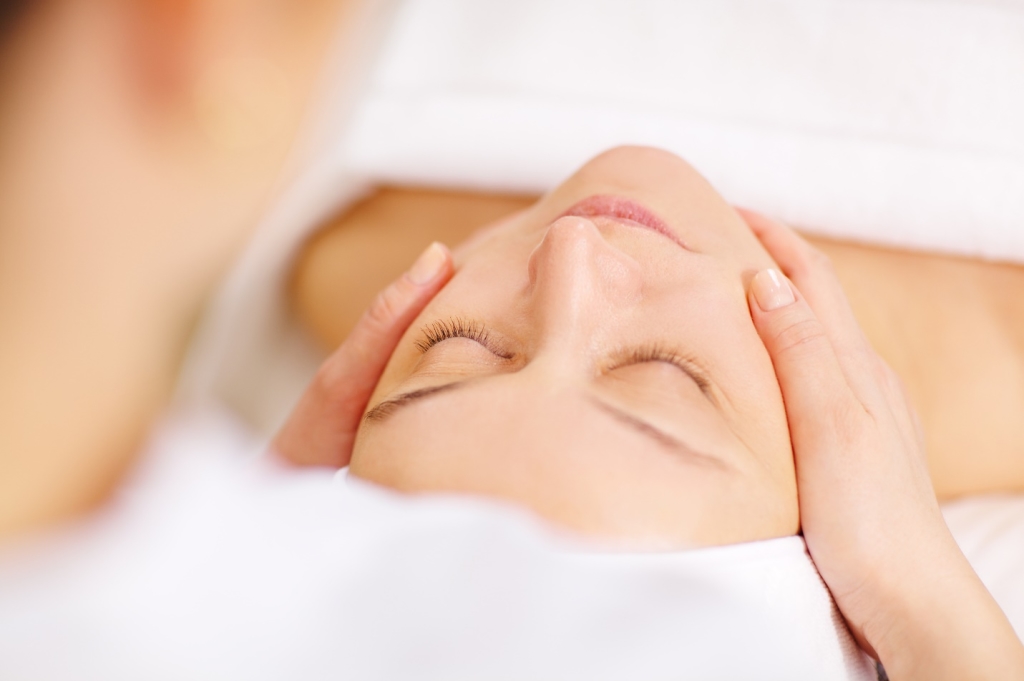 Cancer-Focused Skin Care Routines
"I had just finished chemotherapy treatments for lymphoma and my skin was red and inflamed. I was lucky to find an oncology-trained esthetician who gave me the right products and skin treatment. Within a few days, my skin had calmed down and I looked and felt so much better."

— Christine, age 57
Having regular skin care treatments can feel like a real life saver to a person who is going through or who has gone through treatment for cancer. Geralyn O'Brien, a two-time cancer survivor and a licensed esthetician with several advanced certifications in oncology skin care, understands the importance of including the mind, body and soul in the healing process. Geralyn works at two cancer resource centers where she provides facials and she also trains other estheticians on oncology-related modifications. Clients dealing with cancer receive facials that are completely individualized based on diagnosis, treatment progression and the side effects associated with their medications and treatments. Geralyn helps clients overcome the skin-related side effects of cancer treatment and educates them on the "new normal" for their skin care.
Geralyn stresses that estheticians do not treat or diagnose skin conditions–so first and foremost, individuals should address skin concerns with their physicians and then she can help them with product selection and skin care procedures.
Skin Care During and After Cancer Treatment
Geralyn says that cancer treatment can cause a variety of changes in the skin including dryness, dehydration, redness, rashes and chemo-induced acne. In addition, some women may experience early menopause due to chemotherapy, surgery or other medical treatments, leading to thinning of the skin and loss of elasticity. Sun damage and hyperpigmentation (brown spots) may also appear during or after treatment.
Proper skin care from the start of treatment can help prevent or lessen some of these changes. Geralyn stresses the advantages of monthly facials during treatment. Some of the benefits include increased circulation, improvement of dry and dehydrated skin, calm and sooth red, irritated skin. Gentle exfoliation with products suitable to the cancer patient can be included to remove dead skin cells and stimulate cell renewal, bringing a healthy glow to dull skin.
However, Geralyn explains that the benefits of a facial do go beyond the physical, including the benefits of providing healing touch, encouraging relaxation and helping the client to feel pampered. She also points out that the gentle massage that can accompany an oncology-focused facial can be a great stress reducer, since the first place that stress shows up is often in our face.
Finding Safe Skin Care Products
Skin care involves more than just taking care of the face, according to Geralyn. "As an esthetician working with oncology patients, it is important to evaluate everything in our clients' current skin care routines that they are using from head to toe. We can then direct them to safer product choices."
Skin, the largest organ in the body, is our protective barrier and first line of defense against bacteria and viruses entering the body.  The Environmental Working Group (EWG), estimates that the average person uses between 9 and 15 products a day, exposing us to hundreds of chemicals, many of which are potentially harmful. These products include those beyond the ones that we use on our skin, but also the many household products we use, such as detergents and other products. The Environmental Working Group offers a rating system based on the safety of the ingredients in over 80,000 products. Check out their product safety ratings at EWG's Skin Deep Database, which also has a convenient mobile app.
"In the USA, we have only banned about ten unsafe ingredients, while the European Union has banned over a thousand unsafe ingredients. While it is impossible to remove every toxic chemical in our lives, we can replace many with fewer simpler and safer products," says Geralyn.
"Many people believe that if a product says natural or organic, it is perfectly safe. Essential oils which are highly concentrated, and some herbs and plants can also be too irritating or stimulating to use on fragile skin, especially during cancer treatments," explains Geralyn. "We recommend certain over the counter and professional lines, but we will identify which products from these lines fall under the safety factor for the oncology patient. Think: more calming, soothing (anti-inflammatory), moisturizing and hydrating. And don't forget your sun protection!"
Finding the Right Skin Care Professionals
Similar to the recommendations for massage therapists who serve people who have been diagnosed with cancer, estheticians also need to receive oncology-focused training in order to best serve clients affected by cancer. Estheticians need to be familiar with the many potential side effects and conditions associated with cancer and cancer treatment, and know how to safely modify when needed. The International Society of Oncology Estheticians is one organization that helps to maintain high standards for estheticians offering services to cancer patients and survivors and provides a directory of oncology-trained estheticians.
Suggested Reading
For more information on skin care during and after cancer treatment, Geralyn O'Brien recommends the following resources:
These three books are also good general skin care and product references: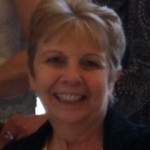 Geralyn O'Brien is a licensed esthetician specializing in oncology-focused skin care. As a two-time breast cancer survivor, Geralyn saw firsthand the effects that cancer, chemotherapy and other medical treatments had on skin and aging, so she returned to school for her esthetician training with Dr. Natalia Doran at the International Training Academy in Schaumburg, IL.
Geralyn wanted to focus on oncology patients, so in 2011 attended her first oncology-focused skin care training with Morag Currin's Oncology Esthetics program at Oncology Training International. The same year, she started the oncology skincare program at LivingWell Cancer Resource Center in Geneva, Illinois, training dozens of estheticians to work with cancer patients and survivors. Geralyn recently launched the oncology skin care program at the new Waterford Cancer Resource Center in Aurora, Illinois.
Geralyn continues to attend oncology-related esthetics training programs each year, because "there's always something new to learn and to pass on" to all the estheticians that she trains. Other leading oncology skin care training programs that Geralyn has attended include Oncology Spa Solutions, Spa4The Pink (now Wellness for Cancer) and Skincare Therapy Institute.
Geralyn is passionate about helping others cope with both the physical and emotional effects of a cancer. She says that healing is a journey and she constantly sees the benefits that wellness programs like yoga, facials, massage and reflexology provide to cancer patients and their families.

See more on Oncology Skin Care: