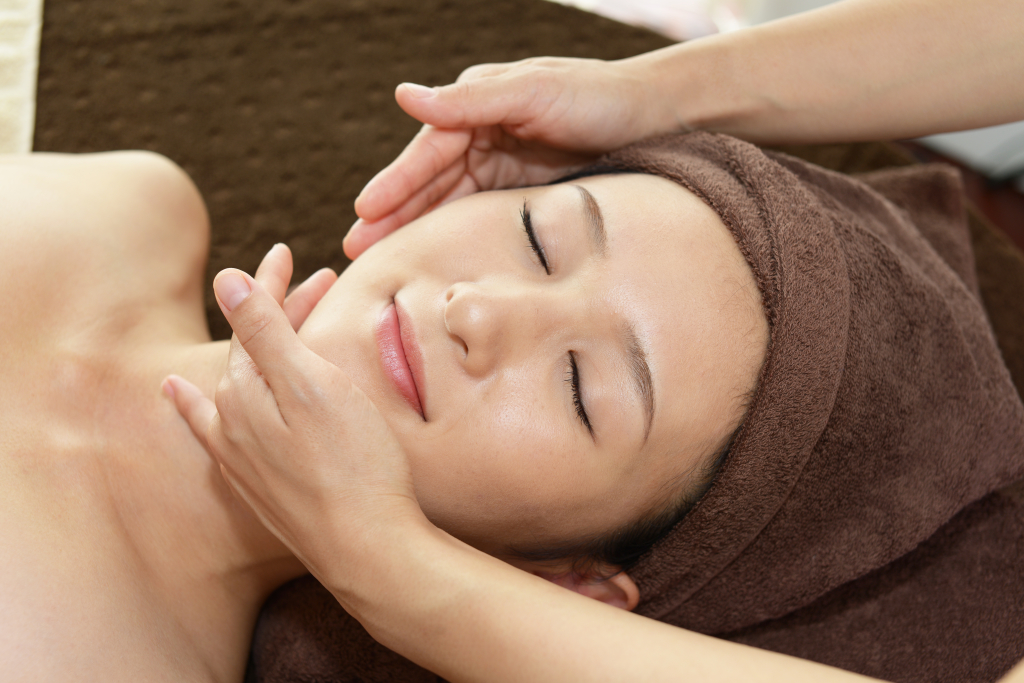 An Interview by Marianne Woods Cirone, MS, MFA, CYT-500 with Geralyn O'Brien, a licensed esthetician with several advanced certifications in oncology skin care. As a two-time cancer survivor, Geralyn knows firsthand the effects that cancer treatments can have on skin, hair and nails.
Geralyn works as an oncology-trained esthetician at two cancer centers and specializes in helping people diagnosed with cancer to find safe, effective and affordable products that help skin to glow without causing irritation.
Choosing Safe Skin Care Products During and After Cancer Treatment
When choosing products suitable for the cancer patient, we take into account sensitivities caused by medications, chemotherapy, surgeries and radiation. In addition, we have to consider any known allergies and focus on eliminating the ingredients most likely to irritate fragile skin.
Fragrances can be a big irritant to fragile skin. The number one skin irritant is synthetic fragrance (which may be listed on labels as fragrance, perfume or parfum). Because of so-called trade secrets, companies do not have to list the contents of chemicals comprising the "fragrance." Hundreds of synthetic chemicals can fall under this one heading.
Another misconception is the use of the word "unscented," which could contain masking agents added to cover up the fragrance. Products scented with natural fragrances, such as essential oils, do not fall under this category, but we need to use caution with essential oils, as these too can be too irritating on fragile skin.
Jojoba: A Safe and Effective Product Choice
Choosing a plant-based product such as jojoba is a great way to simplify your routine and replace many products you may be using with one product. Jojoba (pronounced ho-ho-ba) is the liquid produced from the seed of the simmondisia chinensis plant. Jojoba is very similar to the sebum (oil) we produce in our own skin, making jojoba perfectly safe for a range of skin types, from oily to sensitive. Jojoba is also one of the most stable "oils" and does not go rancid as quickly as other oils. Jojoba is non-toxic, non comedogenic (meaning does not clog pores) and non-allergenic.
After radiation ends, jojoba is a good choice to use to keep skin from drying out. Skin becomes more fragile after radiation, so you want to avoid any irritating products in this area. Many patients continue to have skin issues in radiated areas even after treatment ends. By identifying the detergents, cleansers and lotions they are currently using, we can remove the products that are most likely the culprits causing their skin issues. And of course, most importantly always bring up concerns with your physician. In addition, check with your physician before using any oils or lotions to radiated or surgical sites.
Other Ways to Use Jojoba Oil during and after Cancer Treatment
As a massage oil – I use jojoba for removing make-up and for my facial massage. After cleansing and a gentle exfoliant with a product suitable for the cancer patient, I then apply jojoba oil. Jojoba is easily absorbed and very little is needed because of the high quality of the oil I use. I love the glow it brings to skin that is dull, dry and dehydrated from treatment.
For scars and radiated sites (after radiation ends) – It's a great choice for keeping areas well moisturized and for avoiding dry, cracked skin, which is very important for those at risk for lymphedema. (Read more on lymphedema risk here.) It also helps to soothe, condition and restore skin.
As a make-up remover – Put it on a cotton pad and remove eye and facial make-up. It's also a great lash conditioner when lashes start to grow back.
As an all-over body moisturizer – Apply after showering while skin is still damp.
On dry, cracked cuticles – This is a very common side effect of cancer treatment. Warm some jojoba and soak dry, cracked hands.
Nourish the scalp – Jojoba is a wonderful scalp conditioner after losing your hair.
Relief from dry skin…you want to avoid skin becoming dry and dehydrated as this becomes and entry for bacteria and viruses to enter.
For shaving… I love Bob from the Original Jojoba Company's suggestion to add Jojoba under aloe gel for shaving. So many men's shaving products are filled with irritating ingredients like alcohol. You can also use jojoba as an after shave moisturizer, and it's good for beards too.
What to Look For in a Jojoba Product
When choosing a jojoba oil, you want one free of fillers, fragrance, dyes and synthetics. My choice for a good quality oil is from the Original Jojoba Company, because it is a pure and affordable product. Visit The Jojoba Company for 101 uses for jojoba. See the Q&A with Bob Butler of the Original Jojoba Company for valuable information on the origins of jojoba and its measures of purity.
Don't forget to order yourself a bottle… it's safe for the little ones too.
I created a creamy whipped body butter recipe that people love and that you can make at home:
Whipped Jojoba & Coconut Body Butter
1/4 cup jojoba
1/4 cup coconut oil
1/2 cup shea butter
Whip all three ingredients together for 7 to 10 minutes with a hand mixer. Place in a sterilized jar. Try different amounts of above ingredients to find your desired consistency. If you want more scent, add few drops of your favorite essential oil.
At the cancer centers I do not add any scent, as many cancer patients are sensitive to smells.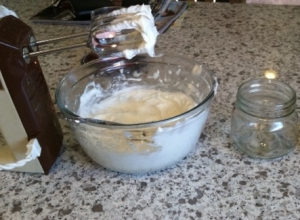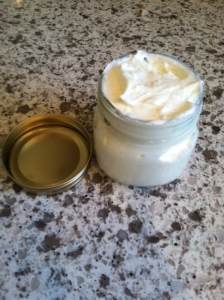 See also: Q&A on Jojoba and Skin Care Product Safety with Bob Butler of The Original Jojoba Company