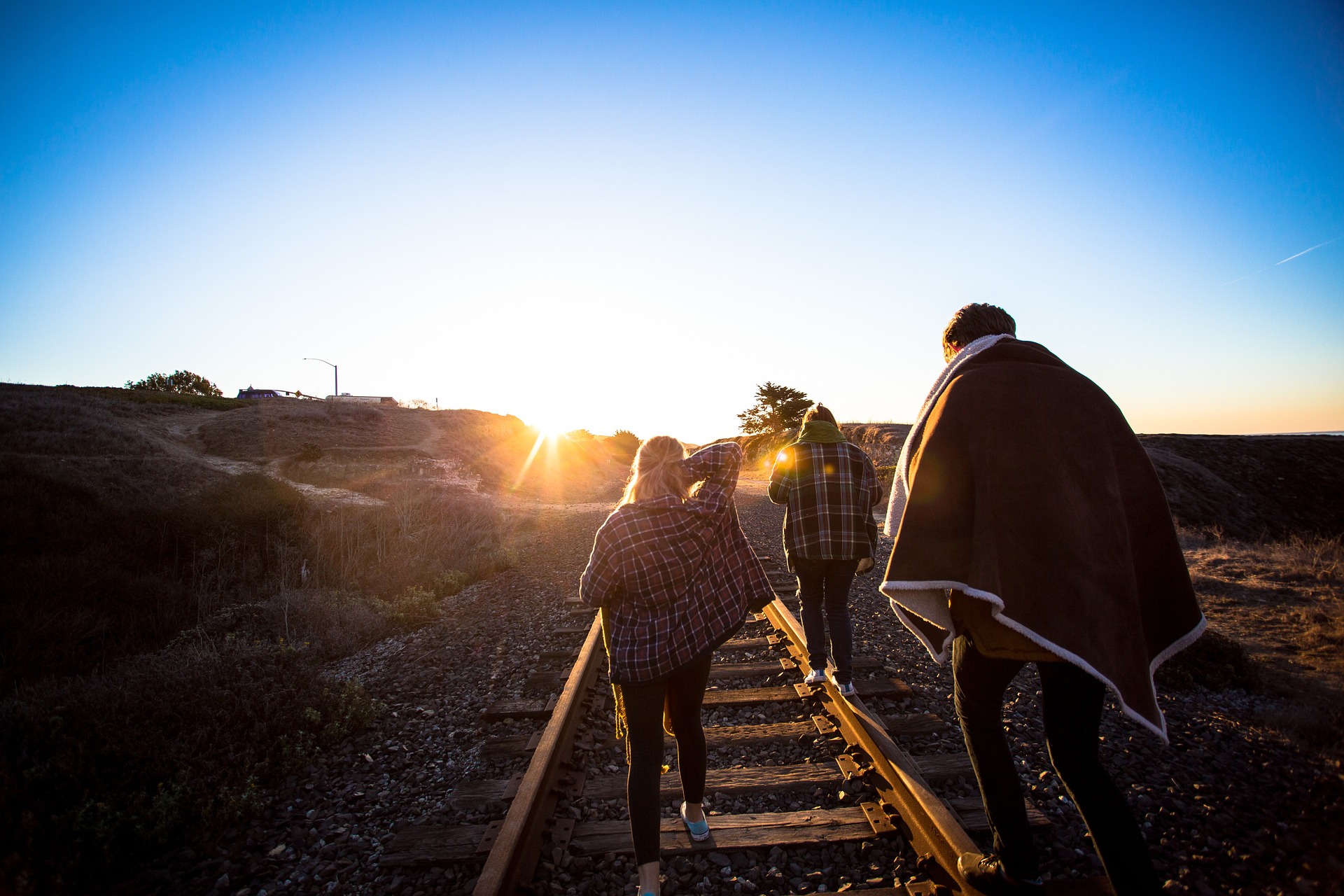 Healing with Mindful Walking
After my own healing experiences with mindful walking after my cancer diagnosis, I wanted to incorporate what I was learning and use it in sharing the joys and benefits of walking with others.  I had benefited so much from the yoga program at the Cancer Resource Center, but I was not a yoga teacher. I wanted to give something back and walking was my tool, so I proposed starting a mindful walking group. The walking program that I developed and led has a mindfulness component to it, but is not "meditative walking" in the strict sense of walking meditation.
I had used guided imagery for stress relief, and that too became a part of the process that led me to want to do walks that were slow and in full awareness of the beauty of our Midwest surroundings. We are often so busy or so full of thinking of our worries, our duties and conflicts that we miss the "right here right now" and we miss the sustenance that can be nurturing and healing. I have always walked and I was aware that there were times when I walked, my body was on the path, but my head was somewhere else–and at the end of the walk I had no awareness of what I had seen or smelled or heard or felt. I had missed the walk!
Walking and Reflections
Although my background is as an LCSW, the walking is not intended to be a therapeutic activity per se. The walks are intended to be nurturing, motivating and fun–and hopefully provide some opportunities for reflection, but they are not a substitute for therapy. My social work background has made me open to the many opportunities and techniques one can find for health and growth when encountering difficult times. And as a social worker, I value reflection. And self -reflection has been a part of my life as I have struggled with what my own experiences meant and what those experiences they have taught me. Also, as a social worker with middle schoolers, I often planned activities with a reflection component and we found that those components enhanced everyone's experience of the activities and gave opportunities to share and have fun in doing so.
What I wanted was for the walkers to be aware of their movements, and then turn attention to the environment using their senses. Also, I wanted the walks to have a theme each week, such as elements of surprise, even in a familiar environment, such as light and shadow, falling leaves as a metaphor for letting go, or gratitude. We then took time to reflect and journal on those themes. I felt that these components would be fun and creative, and allow for sharing and give walkers an added incentive to walk.
I wanted something a little more than just walking each week. And, I wanted something that would enhance the walking experience, and hopefully motivate members' curiosity about what is available to them in their surroundings. Many of us, because we are busy and heaped with daily to do lists, miss the beauty that is around us in our communities or just beyond. Walking is so enjoyable and so is exploring the parks and trails and neighborhoods where we live.
My impressions are that the walking members are more aware of what the surroundings are offering to them and are willing to slow down and notice. We stop to listen to cardinals, or appreciate and really look at red berries on a bush in the winter. These are small things but often it is taking the time to notice the small things that enriches our experiences and is just what we need. Out of the mindful walking group, an interest arose to form a regular walking group and we meet once a week. We walk 2-4miles per week. So too, I think that social connections have been an outgrowth of the program. And also I think that members have increased their stamina for longer walks. And there is a growing awareness of what is in our community.
After the mindful walking sessions group members reported that the mantras we used were helpful in stemming flighty thoughts and settling into focus on the environment. Also, the members reported that walking in silence was beneficial to quiet the thinking allowing them to enjoy the trails and blocks we were walking and to take in the sounds, smells and sights during the walk.
How to Start a Mindful Walking Group
I would first start with researching what is already available in your community because maybe that is where you could join an existing group. Also, within the cancer support communities there may be existing walking programs available. Any yoga or meditation centers that focus on support to cancer survivors might be open to starting a walking program. Communities with park districts may also have walking programs or be open to starting a walking program.
Another opportunity might be within churches– there may be interest in starting a walking group and perhaps they would have an interest in doing reflections following a walk. I think general guidelines for walking are always a basis to have in a walking program; use of sunscreen, hats, sunglasses, appropriate walking shoes, and dress for the weather. Know the area you are walking in, be safe. If you are not secure in an area, do not walk there.
When the cancer center discontinued our walking group, we continued to meet and walk together on our own. The group continues to grow and thrive. We walk all year round, and in the Midwest that means through all types of weather, of course during winter we make sure we are on secure footing and we are not walking on ice.
Strategies for Mindful Walking
If you are starting a walking group because you want to use mindful strategies, you would want to put into place a period of time where you are walking in silence so that you are taking in the environment you are walking in, maybe 10-20 mins. Then, use the remainder of the time to talk about reactions and experiences, visit with your fellow walkers and have fun. I have shared poems and books, and we take time after the walk to reflect on our experiences and journal about them.
We have never called ourselves a particular name, but I have daydreamed about some names, like "Walkers with Gratitude." I like more the idea that people are out walking from everywhere and call themselves whatever seems a good name to them. So, a name does not seem important to me.
The people I have meet because of this program have enriched my life because of the sharing and the walks and the laughter. I am grateful to be able to share my love of walking and being in nature with others. Being able to share that love of walking and being mindfully aware of the beauty of what is around us has made me remember that yes, there was the loss and uncertainty of cancer but also there is so much to appreciate.
And I cannot help but beware what walking teaches me, always one step forward.