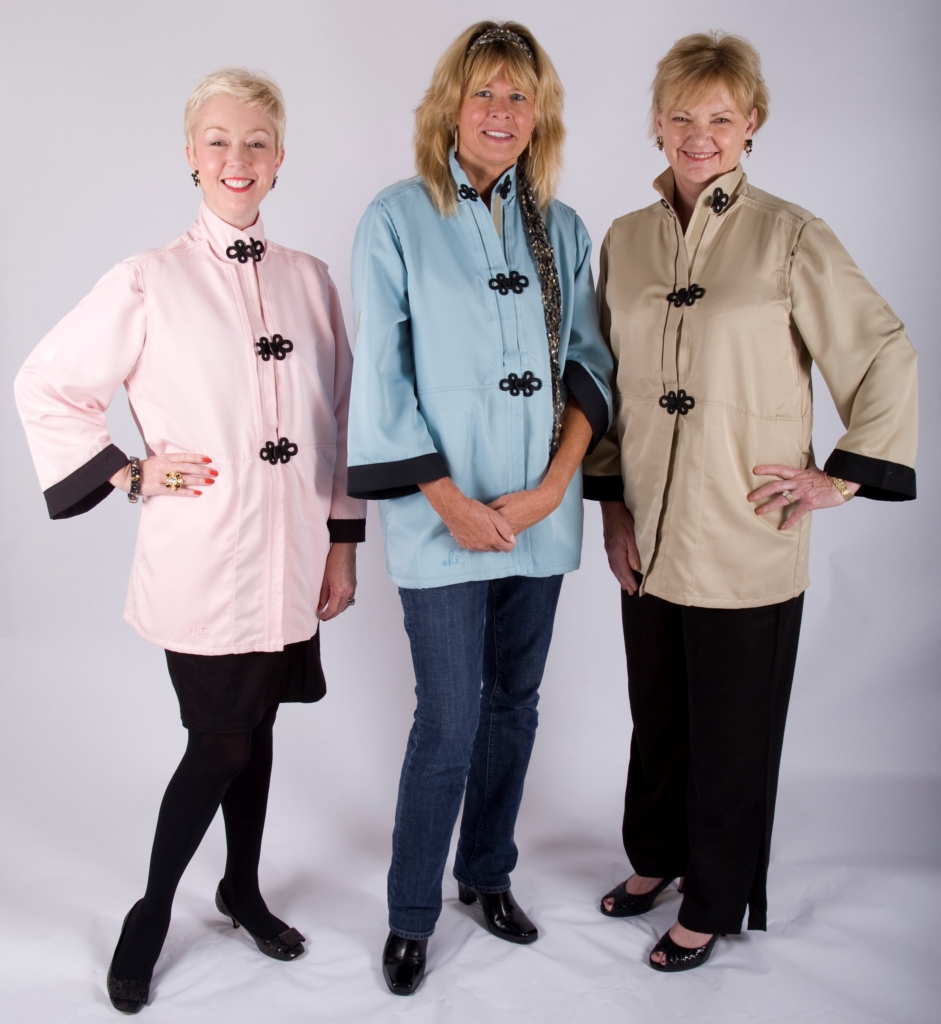 When finding out how best to prepare for surgery and other aspects of cancer treatment, who better to ask than those who have gone through it? The following list of things to consider before cancer surgery includes suggestions from cancer patients and survivors, as well as many from oncology-focused health and wellness professionals.
All of these suggestions are in addition to the usual medical advice, in terms of getting second opinions when indicated and becoming well-acquainted with all of your medical options.
Medical Considerations Before Surgery
Prior to your surgery, consult with your health care team to discuss risk reduction. For example, if your treatment will involve lymph nodes, have measurements taken of your arms (or legs, as the case may be) before surgery so you will have a baseline in case lymphedema occurs.
If you are having breast surgery, talk to your doctor about sentinel node vs axillary lymph node options.
Check out the Preparing for Surgery tips from WebMD here. Note that these physicians mention that Deep Breathing can help prevent pneumonia after surgery.
Staying Strong and Flexible Before and After Surgery
Work on strengthening and increasing the range of motion in your body before surgery, to the extent approved by your physician. If you are having breast surgery, you may want to focus on the upper body and back, so you will be going into the procedure feeling strong.
Find a cancer-modified yoga class to attend when you have M.D. clearance after surgery. It may be helpful to start with the class prior to your surgery for support and ideas also. There are many great benefits to yoga after a cancer diagnosis, but using appropriate modifications are a key to safety. See the Integrative Cancer Review articles on Yoga and Meditation and Yoga Poses and Practices.
Mental/Emotional Care Before and After Surgery
If you are having a mastectomy, consider a pre-surgery ritual to honor your body and prepare for the transition — see these three suggestions from a plastic surgeon for mastectomy rituals, or this book on Restorative Rituals. Those having other types of surgery and treatments may also benefit from this type of self-care before surgery.
Check out Prepare for Surgery, Heal Faster (see also healfaster.com) and Dr. Martin Rossman's recording, Preparing for a Successful Surgery. These mind-body techniques are said to reduce anxiety, allow patients to use 23 to 50 percent less pain medication, and to heal faster. Documented by research, these techniques are being used at leading hospitals across the United States.
A Meditation to Promote Successful Surgery is Belleruth Naparstek's Healing Journey's surgery meditation which helps listeners imagine a safe and comfortable operation and recovery, complete with hypnotic suggestions and imagery of positive outcomes. The music track, which is separate, can be played in the operating room, and the affirmations track focuses on successful healing during the recovery period.
Look into joining a support group or scheduling an appointment with an oncology-focused therapist to discuss your feelings and experiences. You can get referrals through the American Psychosocial Oncology Society (APOS) Helpline. This program works through a partnership with the Cancer Support Helpline® (affiliated with the Cancer Support Community). You can also contact APOS for a variety of resources on cancer, including specific cancer types, financial resources, pediatric and young adult cancer resources and Peer Support resources.
Allow yourself plenty of time and space to grieve the process as needed. Don't let outside forces rush your recovery process – it takes the time it takes for YOU.
Nutrition – Before, During and After Cancer Treatment
Stock up on healthy food and if people are going to prepare meals for you, tell them what you want and like to eat.
If possible, meet with an oncology-trained dietician to help you determine what will be the best food to eat before and after the surgery.
Check out this article, Optimizing Nutrition Before Surgery, by Denise Webb, PhD, RD which was published in Today's Dietitian, to find out more on how to nourish yourself before surgery. Webb states: "It's a little-appreciated fact that up to 50% of patients are malnourished when they're admitted to the hospital, yet according to a Johns Hopkins study, only about 20% of patients receive a nutritional consult." She quotes a study that states: "Surgery poses a catabolic stress on the body, which triggers inflammation and depletes nutrients; this, in turn, can impair the immune response and increase the risk of postoperative complications, especially infections."
Check out books that make eating both delicious and nutritious, such as The Cancer-Fighting Kitchen, Second Edition: Nourishing, Big-Flavor Recipes for Cancer Treatment and Recovery by Rebecca Katz.
To Do Ahead of Time – Little Things that Can Make a Big Difference
Get a list of Netflix light-hearted movies – good for the times before and after surgery.
Organize your living space – enlist the help of friends or family if needed, make your space neat and orderly, setting up spaces and systems for medications, books and reading material, as well as for gifts, cards or flowers that might arrive after surgery.
Invest in or request an organizing system for your healthcare information and bills, such as the Ready for Recovery™ cancer treatment planners. There are also options like the Livestrong. Guidebook, Planner and Journal.
Get a stack of light reading material and games like crossword puzzles to keep your mind occupied without taxing you.
Start a library of resource materials, such as Anticancer: A New Way of Life, or Radical Remission: Surviving Cancer Against All Odds to get the latest in healthy cancer-focused lifestyle suggestions. See the Integrative Cancer Review Resource Directory for resources related to a myriad of integrative cancer care topics. See Survivor Inspiration for a variety of uplifting resources.
Create a Wish List on Amazon for any items that you might like – people may want gift ideas other than sugary treats or flowers.
It may be tempting to get a cute pedicure ahead of time, but double check with your surgical team first, they may require that you do NOT wear nail polish on fingers or toes. A professional mani-pedi, even without polish, may be contraindicated due to the risk of infection, so a simple polish-free, home clean-up (without cutting cuticles) might be what the doctor ordered on this topic. Due to the compromised immune system during cancer treatment, manicures and pedicures may not be advisable, so check with your physician before proceeding. For those at risk for infection, sanitation is of utmost importance.
Items to Have on Hand for After Surgery
Get some safer skin care products, such as Marula oil, jojoba oil, coconut oil and those by CV Skinlabs. Talk to an oncology-trained esthetician for a skin care plan during and after treatment. See this article on Oncology Skin Care and related articles for oncology-appropriate skin care options.
Use Fragrance-free (not "unscented") wipes for mini-showers until you can do real ones. Choose a brand that is safer for oncology patients, such as Acure Organics Argan Oil Natural Face Cleanser Towelette Wipes and Facial Makeup Remover For Men and Women Without Harsh Chemicals or Synthetic Artificial Fragrances.  (Check out the Environmental Working Group for their product safety ratings).
Dry shampoo for the times when you can't wash your hair – also check into an oncology-appropriate type such as the ACURE Dry Shampoo.
Have plenty of pillows ready, including a seat belt pillow and maybe a wedge pillow. See items such as The Breast & Chest Buddy – Seatbelt Cushion for Open Heart Surgery and Chest Reconstruction Sites.
For surgery that will involve axillary lymph nodes or the upper body, check into getting an electric razor (or get an underarm wax ahead of time).
Have lots of button down, Velcro or zip up tops on hand—and consider "splurging" on a beautiful surgery-designed top to make dealing with drains and medical exams easier, while still feeling pretty – such as the Healing Threads line of clothing for cancer care. See below for their inspiring story. See also the Recovery Robe for Breast Cancer Surgery. You can also check out a Home Depot craft apron or check out Pink Pockets for drains used after surgery. Consider also a lanyard with large safety pins for the shower.
Look into getting a recliner chair for sleeping and which can be used for help getting up to standing. "My doctor recommended it and I kept it for six weeks through a rental company – it was not very pricey at all. BUT Insurance does not cover it," stated one woman after her mastectomy.
Look into a sitting bench for the shower and a hand shower attachment. "Although they say five weeks for a shower, I was able to take a shower right away and sit in there on the bench with a hand held and just wash below the chest. That always made me feel so much better."
Look into a high seat to put on the toilet seat. As one patient stated after her surgery, "It's a killer trying to get up from a seated position."
Healing Threads
As shown in our photo above, the Healing Threads clothing line offers attractive options for people going through cancer treatment; it was created specifically to address the physical and psychological needs of women (and men!) going through cancer treatment. These stylish, comfortable, and practical clothes were developed by three sisters: Peg, Patty, and Claire, while Peg and Claire were undergoing cancer treatments. These sisters saw that the experience of leaving one's dignity, modesty, and individuality at the door of the medical facility was not any way to enter into cancer treatments. With firm beliefs in the mind-body-spirit involvement for optimum health and recovery, the patented collection of shirts and pants known as the Original Healing Threads was born.
The Healing Threads items feature "break-away" panels in their shirts and pants for exposure only when necessary; the line includes discreet interior pockets in shirts for drainage bags, monitors, and pumps; there are back opening in shirts for listening to breath sounds; and they even include slash exterior pockets for tissues, your cell phone or other items. The sleeves include a ribbon to raise and lower sleeves to the length you want. And the BreakAway pants open on the exterior of each leg for anyone dealing with necessary radiation treatments, or who are faced with leg surgery of any type.
With thought, great care, and love sewn into every Healing Threads garment, it is no wonder that people have said they are: "a godsend", "the best invention ever", "made me feel feminine when a part of my femininity was being removed", and "allowed me to go out in public with my husband feeling dressed and like myself."
For more information, go to https://healingthreads.com/.