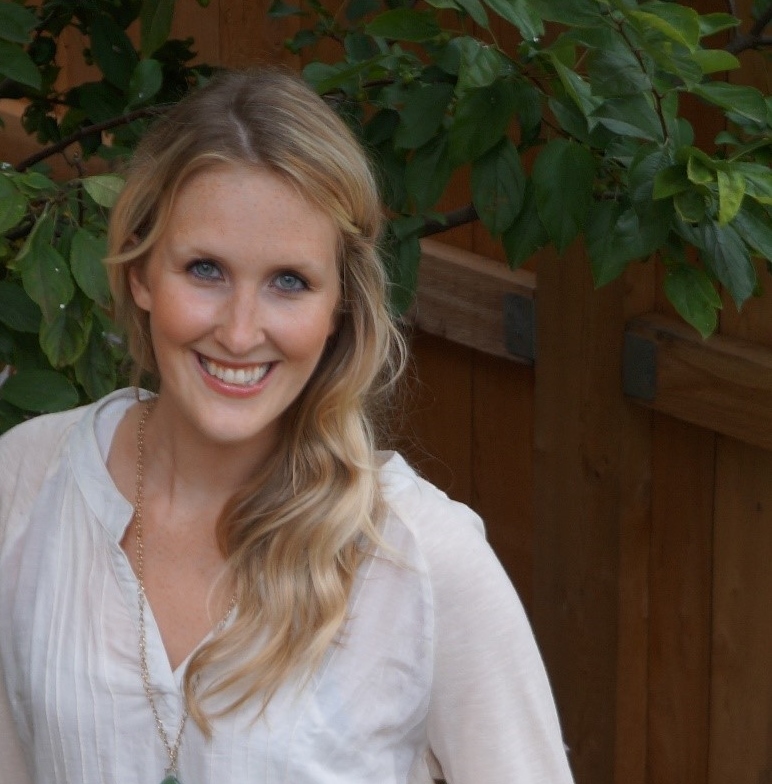 Amanda, can you tell us about yourself and your holistic health coaching program?
I am a holistic health & wellness coach working to help individuals improve their health in a simple and sustainable way.
That means I look at how all areas of your life are connected and how they affect your health. The amount of sleep you get each night, how stressful your job is, even your relationships all have a part in your health and wellness.
Through balance and active living, I work with clients to create a happy, healthy life in a way that is fun, flexible, and rewarding. I help them gain energy, manage stress, make empowered food choices, feel better in their body and to integrate simple, healthy habits that will last a lifetime. 
Can you tell us about growing up in the entertainment industry?
I'm an actress at heart, always will be. Growing up, all I knew was performing and being on stage. After a while, that schedule of late night rehearsals, full time jobs/school, early morning call times, etc. takes a toll on you. As a performer you need to always be on your "A" game, which makes your health the number one priority.
Through acting is where I started to become interested in the health field. I wanted to give it my all, but couldn't if my health wasn't right – so I started working out and eating better.
You mentioned that a family member with cancer inspired you to get into health coaching. Can you tell us about that?
In high school, my cousin was diagnosed with a brain tumor, which a few years later, unfortunately, took his life. That really affected me, not only because we were close in age but, it changed my whole outlook on life and the direction I wanted to go. I went from wanting to be a performer to having a strong passion for the health industry. I saw how he changed mentally and physically and I wanted to help him but at the time didn't really understand how.
I knew there was more out there than just going to chemo and being sick. His cancer diagnosis is what led me to start researching alternative forms of healthcare. I wanted to help people with cancer live more comfortably. For example, changing eating habits (switching to more plant-based nutrition), reducing stress levels, environment, etc. These changes would make people feel good about themselves, help them to have a new outlook on life, and hopefully through proper nutrition, exercise, and lifestyle change, ease them into being cancer-free or living with cancer to the best of their ability.
I wanted to help people get to the root cause of their illness and coach them on how to live a better life. Through that research is how I found out about health coaches.
What exactly is health coaching and what type of training did you receive? 
True health is about more than diet and exercise. It requires balancing all the different aspects of your life to nourish your mind, body, and spirit. Simply put, what a Health Coach does is works with you to support you in achieving your health goals. After our time is complete you will be left with the knowledge and understanding to make educated decisions based on your health.
With Health Coaching, you aren't told to stay away from certain things, we go along with what works best for your body and at your pace. Instead of saying "don't do that," we get to the root of your behavior and take small steps to change your current habits. Working with a Health Coach is a partnership. A Health Coach helps you create new lifestyle choices that fit your unique life.
In addition to health and wellness coaching, I also offer pantry makeovers, grocery tours, and personalized fitness training. I am an ACE [American Council on Exercise] certified Health Coach and Holistic Life Coach. I also have various certifications, including personal training and behavior change specialist.
How are you moving your business toward integrative wellness for people diagnosed with cancer?
Through health coaching we look at how all areas of your life affect your health: nutrition, relationships, exercise, stress, career, and spirituality. If one area isn't doing too well, we look at what behaviors we can change to create a more balanced life. I believe that one of the many reasons people are diagnosed with cancer is because something is out of balance, so we work together to get everything running more efficiently and effortlessly. I also discuss with my clients the importance of meditation and yoga and the effects they have on your mental health. You can eat healthy and exercise all day, but if your mind isn't right, you're still off balance.
What do you see as the easiest positive changes that most people could make in their wellness routines?
Prepare. It only takes about 20 minutes to write up a weekly meal plan. That 20 minutes is the key to a week full of healthier habits.
Fill your pantry with foods that nourish you and make you feel good (I don't mean chocolate cake good).
Also, be more active.  Park further away from the grocery store doors, take the stairs instead of the elevator. The key to lifestyle change is incorporating small habits that can ultimately lead to bigger changes and a healthier lifestyle.
What do you see as the biggest challenge people have in making proactive health choices?
Not knowing what direction to go in and having the all or nothing mentality. With the media, we so often hear mixed reviews. One day they tell you to eat bananas and the next day they say stay away from them. It's ridiculous! Everything is okay in moderation. If you want to have that steak dinner, go ahead! Just make sure you treat your body right the days leading up to it and don't make it a weekly habit.
Having the knowledge to make your own educated decisions regarding your health is so important! Listen to what works for your body. Know the science behind why something is bad for you. Just because your friend isn't eating bread and lost 20 lbs. doesn't mean the same thing will happen to you.
How can people become more organized and make their environments support their health?
Take time for yourself. Too often, people become obsessed with their work/family life. In order to be the best mother, father or employee you need to take time out and give yourself the space you deserve.
Health is not just about nutrition but also about our mind/body connection. As a student of yoga, I know that integrating the two is as important as accessing them individually.
Meditation is also great for your mind and soul. I lead guided meditations and I always tell my clients you just need a few minutes a day to quite your mind and you'll notice immediate changes to your mental health and stress levels.
What are the most rewarding changes that you have seen from your coaching experiences?
Helping people become happy in their own skin and having the confidence to make decisions that they never could do on their own previous to our work together. Health coaching is truly a life changing experience. Everyone takes something different from it and watching people's faces or hearing the change in their voice when they've come to realize something is a great feeling. Everyone has the ability to change inside them, it just takes a little extra push and an outside perspective to bring it to light.
How can people find you?
I run my own health coaching practice, called Amanda Sabatino Wellness, and I have a wellness blog. When I'm not working with clients, you can find me working on my cooking skills, watching endless funny animal videos on the internet, reading multiple books at once, and getting outdoors as much as possible.