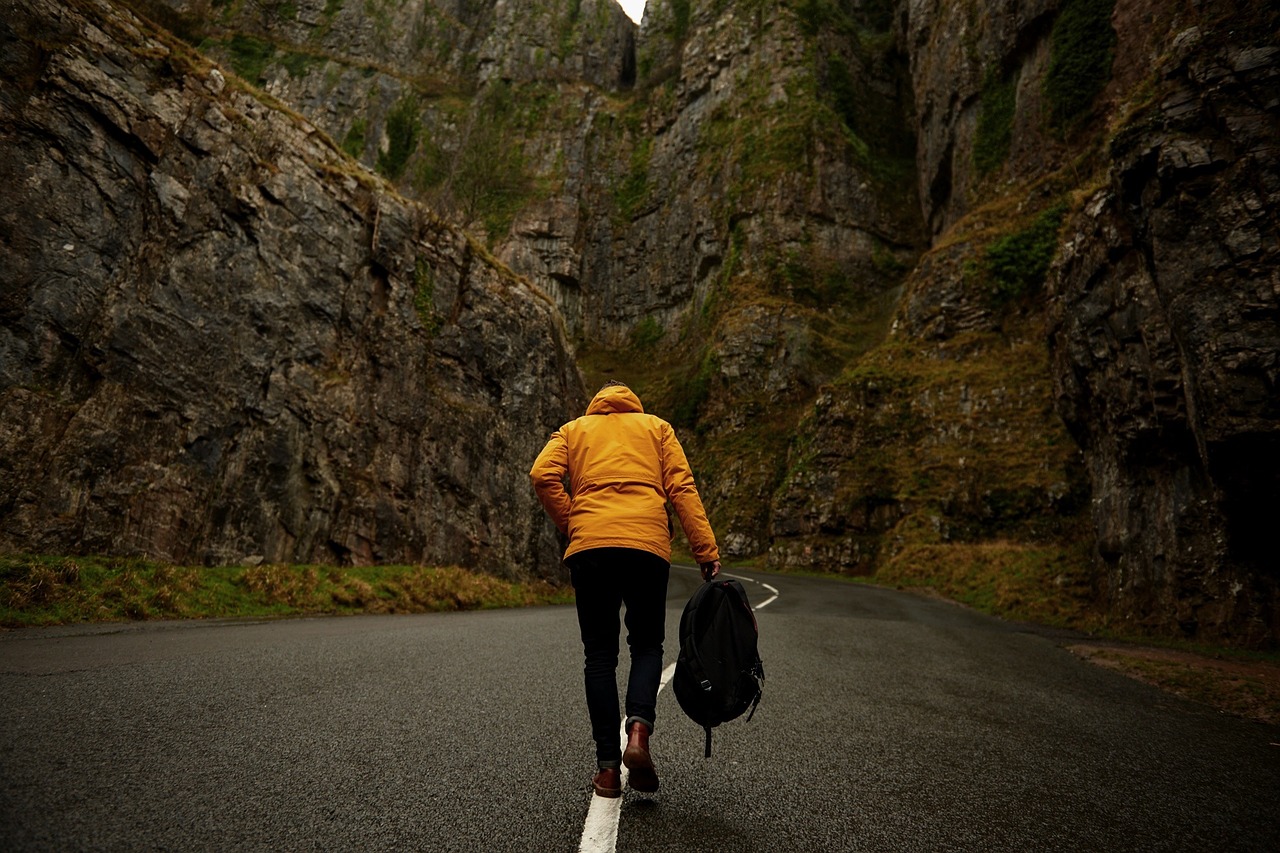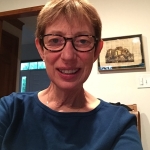 Sandy Spiegel, LCSW, is a licensed clinical social worker who earned an MSW from Loyola University. She is a retired school social worker with 22 years of experience in St. Charles, IL. She also worked as a pediatric medical social worker for nine years at Children's Memorial Hospital in Chicago. Sandy worked as a Spanish-speaking Social Worker for the Y.W.C.A in Chicago and as a Social Worker in Ohio at a Child Welfare agency.
Even with being retired, Sandy continues to be interested in how we can use holistic and healthy practices, like walking and being in nature to help us heal and nourish our bodies and minds during, after and beyond a cancer diagnosis and treatment.
This is Part 1 of her 2 Part Article on The Benefits of Mindful Walking after a Cancer Diagnosis.
My Own Cancer Diagnosis
My diagnosis of uterine cancer at the age of 54 commenced a rough patch of time in my life. At the time of my own diagnosis, my two dearest friends also were experiencing diagnosis of ovarian cancer and a recurrence of breast cancer. And just in case the illnesses of my friends were not sufficient to make me aware of mortality, my mother, who lived in Ohio, was experiencing a difficult transition to a nursing home.
All of this, in addition to a full time job, left me feeling like the foundations in my life had shifted. I much needed to bring into my life all I could garner that was nurturing and healing. I have a strong faith and a wonderful husband, and I knew I would be given what I needed and more to accompany me through what the universe was sending to me. But it was a dark, scary time.
Walking through Grief
I always have walked and always loved being outdoors. So, walking was a part of my healing and coping process. At times the walks were short, but they always were there for me. After my dear friend Lindy died, her husband and daughter moved to Germany. There they developed a strong emphasis on healthy and healing practices, including walking. When I asked Jeff how he was handling the grieving process, he told me he was walking through his grief.
Later, my husband and I joined Jeff and his daughter on a Volksmarch in Germany, which is a non-competitive 3- or 6-mile walk. We talked of Lindy, we laughed and cried, and we were moved by the incredibly beautiful surroundings of the countryside and all those people walking! It seems Germany had a national focus on getting people out and moving. Happily, there is an American Association of Volksmarch devoted to promoting regular physical exercise for health as well!
I had used guided imagery for stress relief, and that too became a part of the process that led me to want to do walks that were slow and in full awareness of the beauty of our Midwest surroundings. We are often so busy or so full of thinking of our worries, our duties and conflicts that we miss the "right here right now" and we miss the sustenance that can be nurturing and healing. I have always walked and I was aware that there were times when I walked, my body was on the path, but my head was somewhere else–and at the end of the walk I had no awareness of what I had seen or smelled or heard or felt. I felt like I had missed the walk!
After my own healing experiences with walking after a cancer diagnosis, I wanted to incorporate what I was learning and use it in sharing walking with others. (See Part 2 – The Joys of Starting a Mindful Walking Group with Sandy Spiegel, LCSW).
The Benefits of Walking
I am constantly finding articles on the benefits of being in nature and walking with awareness. It seems as though every week there is an article in the New York Times about the health benefits of walking for stress, for quality of life, for lowering high blood pressure.
There was a study out of the Lifestyle Interventions and Independence for Elders reported by the New York Times in article called "Walking to Age Well" in May 2014, where various universities around the country recruited 1600 men and women to volunteer. The participants were ages 70-89 and were asked to walk and do some weight training. This study went on for over two years. At the end, they found that the participants who engaged in these activities were less likely to have a physical disability preventing them from walking at least 400 meters by themselves.
A January 2016 article in National Geographic reported on the benefits to the brain on spending time in Nature, called "This is Your Brain in Nature." Being in nature allows the brain time to slow down and just rest. Health benefits from being in nature and being present to the surroundings allows the brain to restore itself. And, I have noticed that I can be busy worrying, planning and just jumping all over in my head, but after a walk where I focused on my movements and senses or a "mantra," my thoughts are quieter.
I also read a Mayo Clinic "Living with Cancer" blog article in June 2012 written by, Sheryl M. Ness, R.N., called "Meditate in Nature to Help Relieve Stress of Cancer Fight." She talks about using one's senses to take in the experience of being in nature: seeing, hearing, smelling, feeling and noticing what your senses are taking in to get more benefits, which really resonated with me.
An organization called Nature and Forest Therapy trains leaders to take people on hikes in nature. This organization's work is from the Japanese activity of Shinrin-Yoku which means Forest Bathing. There is actually training to lead the guided walks that focus on using your senses to take in nature. The reports are that being in nature this way can reduce stress, lower blood pressure and increase creativity. While I am not a researcher and do not have training in this area, I am certainly impressed by what seems to be abundant information on the benefits of walking and being outdoors.
Walking Meditations and Other Practices
I always love to use lines from favorite poems to have as mantra that I try and match with the back and forth of my steps. I use this for a period of time of five minutes or so to help settle my thoughts. Then, I move my attention out to the sounds or smells or sights, or feel of the wind, sun, cold, and feet touching the pavement, arms moving back and forth. When my thoughts drift to the grocery list or what I have to do when I get home, I return to my mantra that I used at the beginning of my walk, and then I move my attention out again to the surroundings.
One of my favorite practices is to find something on my walk that jumps out and delights me, or surprises me, or strikes me as making the walk worthwhile. These are not things of high drama– maybe not the snow-covered Alps–but nevertheless, it speaks/delights or simply gives you smile on this occasion. Once, I was out on a particularly grey and dull day. It was not a particularly inspiring experience, but then there it was, a paper birch tree standing alone and the bark on the tree was pinkish and peeling, and a breeze was gently rustling through it. It was a serene and lovely scene to take in and at the time it was comforting. I was receptive to the scene and could take it in, which made the walk worthwhile.
Sometimes, if we are walking on a grey cloudy day, and everything seems mundane, it is good to remind ourselves that there are still wonders to see and to be awake for. Afterwards, I ask myself to visualize what I took in or to recall what it was on the walk that was special. I may journal about it. You would be surprised what you come up with and what your journal says over time. It is fun to look back and see what you have written. The seasons give a backdrop for walking mindfully, spring is especially fun, do to renewal themes and newness of the warmth of the sun.
In Illinois, we have prairie burns and following a burn when the earth is blackened and there is the smell of burnt plants, themes of promise of what lies underneath the blackened earth, deep prairie roots will soon shoot plant stalks upward, resonates for me. In the same way, we may be shaken by our experiences and scorched but in time we can heal and we find ways to come back. The prairie in Illinois is filled with meaning and beauty and gives up lots of metaphors for walking mindfully and reflectively, as do other places of natural beauty in parks and areas and towns cities all over.
One last walking meditation that I love is one that typically I think of in the fall, but really can be done at any time is walking in gratitude, and that involves spending time noticing the special spots which seem especially lovely to you and really noticing what it is and then remembering it as your symbol for what you are grateful for.
Recommended Resources for Rewarding Walks
There are many good books and resources for people who are looking for information on the joys of walking and these books have been sources of inspiration for me.
I love the book, Take a Hike Chicago: Hikes within Two Hours of the City by Barbara I. Bond, though if you do not live in this area, you might not have the opportunity to hike the spots covered in that book. So, I would suggest that people search their book stores for ideas for hiking in their own areas.
Another book I love is Wanderlust, A History of Walking by Rebecca Solnit. This book covers the history of the great thinkers and how they engaged in walking. It talks about the city and walkers and so much more. It is for me a validation of my love of this humble, noble, deeply rich, activity of walking.
Another wonderful book is Winter Morning Walks: One Hundred Postcards to Jim Harrison, by Ted Kooser, a poet from Nebraska. He was recovering from his cancer treatment and started to take morning walks and the walks are his reflections.
Carolyn Scott Kortage wrote two books on starting a walking program. Healing Walks for Hard Times, is an 8-week program for starting a walking program after cancer treatment; it offers inspiration, encouragement and step by step recommendations for building a regular walking routine for healing. She also wrote The Spirited Walker: Fitness Walking For Clarity, Balance, and Spiritual Connection, on how to create your own mindful walking program, which she wrote before her cancer diagnosis. Carolyn was a race walker with medals and then she got cancer, but she was not deterred! She gives step by step guidance for developing a walking program and overcoming the barriers to being motivated to walk. She gives workshops her walking program and I hope someday to hear her.
I also have to include two books by Cindy Crosby that have been inspirations for me: Waiting for Morning: Hearing God's Voice in the Darkness and By Willoway Brook: Exploring the landscape of Prayer. I also love Bill Bryson's book, A Walk in the Woods: Rediscovering America on the Appalachian Trail, and Cheryl Strayed's book, Wild: From Lost to Found on the Pacific Crest Trail. I read these for fun and to further inspire me for my own walking adventures.
Contemplative Hiking along the Colorado Front Range, by Margaret Emerson is another great book that describes the healing aspects of walking in nature and gives various meditations for hiking in Colorado, so that the time spent allows you to really take in the environment. What I learned from that book is that there is a whole discipline of eco-psychology that focuses on the healing aspects of being in nature. I would suggest if people are interested do some internet research and talk with park naturalists about walking and hiking programs available in their areas.
I would just say that finding a walking format that you enjoy is important and that you make it your own routine. Walking does not have to be competitive and can just be done for the joy of it. There are so many different types of walking, there is the athletic fast- paced version, the long hike version, the social chatty version, the city walk, the de-stressing walk, and I am sure many other types of walking. I like them all. But I have a special place in my heart for walking in nature and taking it in and savoring it with all my senses.
What matters is that you find what works for you, and gives you meaning and healing and brings you joy.
Continued: See Part 2 – The Joys of Starting a Mindful Walking Group with Sandy Spiegel, LCSW