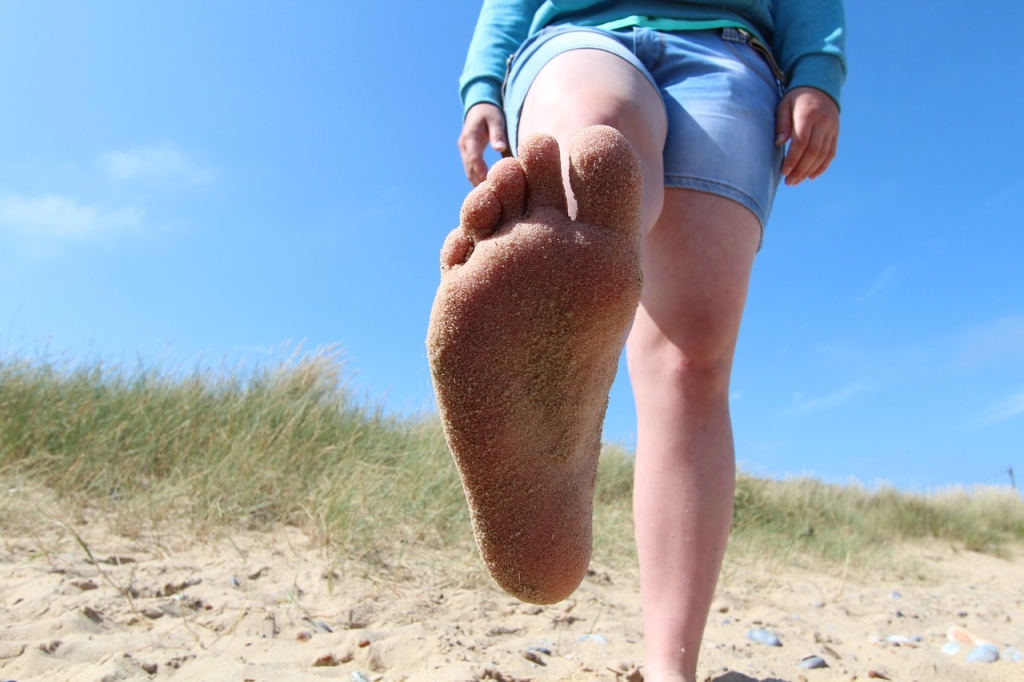 Cancer and Chemo-Induced Peripheral Neuropathy: Risks and Medical Treatments
Lydia, age 56, finished treatment for stage 1 breast cancer and had signs of cancer, but two years after her treatment, she still had trouble sleeping and walking due to the pain in her feet from the chemo-induced peripheral neuropathy.
Amber, age 39, was in treatment for leukemia and was taking care of her two young sons, when she developed trouble buttoning their clothes due to the numbness and tingling in her fingers.
What is Chemo-induced Peripheral Neuropathy?
There are many types of pain associated with cancer and cancer treatment, one of them being Chemotherapy-Induced Peripheral Neuropathy.
Neuropathy means "disease of nerve," and the most common cancer-related neuropathy is chemotherapy-induced peripheral neuropathy– also called chemo-induced peripheral neuropathy, or CIPN. The effects of CIPN can occur during–and sometimes indefinitely after– chemotherapy treatment, with potentially disabling results.
The two main symptoms of CIPN are impaired sensory and motor functioning.
Symptoms of CIPN can include:
Pain, either intermittent or constant, shooting or stabbing
Burning sensation
Tingling or a "pins and needles" sensation
Numbness
Reduced OR increased sense of heat, cold, pressure or touch
Trouble using fingers, dropping things
Problems with balance
Tripping or stumbling while walking
Reduced reflexes
Shrinking muscles and/or muscle weakness
Difficulty in swallowing, passing urine or moving bowels
Changes in blood pressure
Other conditions, such as diabetes or multiple myeloma, or other treatments besides chemotherapy, such as radiation, can cause also cause peripheral neuropathy.
What is the Risk for Chemotherapy-Induced Peripheral Neuropathy? 
According to a University of Rochester published in Supportive Care in Cancer in 2013, patients treated with certain chemotherapy agents, including taxanes, vinca alkaloids, or platinum agents are at high risk of experiencing the effects of CIPN. These drugs are used to treat many types of cancer, including breast, lung, lymphoma and leukemia.
Up to 70% of patients treated with these chemotherapy agents may experience symptoms of CIPN. Because of the high toxicity of certain treatments, they may be "dose-limiting"—i.e., treatment may have to be stopped due to the severity of the side effects, with potential increases in morbidity and mortality. Research suggests that African-American women may be at even higher risk of taxane-induced peripheral neuropathy.
A 2014 meta-analysis of 31 CIPN studies published in PAIN®, reported that 60% of patients experience CIPN in the first month after chemotherapy, with the percentage still at 30% six months after chemotherapy. The authors stated:
Approximately one-third of patients can expect to have chronic CIPN 6 months or more after the end of chemotherapy; this has a significant negative impact on long-term quality of life for which effective treatment is needed.
Is Chemo-Induced Peripheral Neuropathy Reversible?
While some individuals see a natural lessening of the symptoms over time, others may see the effects for years after treatment. The Peripheral Neuropathy Foundation, a leading advocacy group, uses the tagline, "Reversing the Irreversible," due to the seemingly intractable nature of this condition.
The authors of the study referenced above that was published in PAIN® stated:
The pathophysiology of CIPN is poorly understood, and treatments to prevent CIPN are inadequate. Meta-analyses of clinical trials for CIPN prevention report inconclusive results [1] and [49]. Treatment options for established CIPN are also limited.
The American Society for Clinical Oncology published the following in a 2014 Journal of Clinical Oncology, based on the review of 48 randomized clinical trials on CIPN:
On the basis of the paucity of high-quality, consistent evidence, there are no agents recommended for the prevention of CIPN. With regard to the treatment of existing CIPN, the best available data support a moderate recommendation for treatment with duloxetine.
Although the CIPN trials are inconclusive regarding tricyclic antidepressants (such as nortriptyline), gabapentin, and a compounded topical gel containing baclofen, amitriptyline HCL, and ketamine, these agents may be offered on the basis of data supporting their utility in other neuropathic pain conditions given the limited other CIPN treatment options. Further research on these agents is warranted.
Focusing on Prevention of CIPN
A 2012 study in the Journal of Clinical Oncology stated, "Because symptoms of CIPN are difficult to treat and may be permanent, safe prevention of CIPN would be ideal." But what are preventative therapies?
Northwestern University is currently conducting a clinical trial: Cryotherapy in Preventing Peripheral Neuropathy and Nail Toxicity in Patients With Breast Cancer Who Are Receiving Paclitaxel, in which patients will where a chilled Elasto-gel glove and sock during their treatments.
Other potential preventatives include intravenous calcium and magnesium, glutathione, and other supplements.
Potential Integrative Therapies for CIPN
While conventional medicine continues to explore options for preventing and treating CIPN, there may be integrative therapies that lend some relief. Physical and occupational therapy can help to build strength and skills to overcome functional impairments that result from CIPN.
Studies show that techniques like yoga, meditation and Reiki can decrease the pain response and improve overall quality of life for patients experiencing pain. Gentle movement can help improve circulation, maintain neurological pathways, sustain range of motion, improve strength and increase flexibility.
Yoga, fitness exercises, walking and forms of Tai Chi or QiGong can help with balance and mobility and help individuals to maintain a healthy weight.  They can also help to build bone strength, improve balance and reduce the risk of falls and fractures that can result from CIPN.
Yoga and other energy-based modalities, such as Reiki, acupuncture, acupressure or reflexology, done correctly, can help to enliven the energy pathways, improving the signals to the brain.
Brian Lawenda, MD, a Harvard-trained radiation oncologist, medical acupuncturist & integrative oncologist, offers a list of integrative tips on his website, Integrative Oncology Essentials, for reducing the potential negative impact of CIPN.
His suggestions include the use of the following therapies or products:
TENS unit for pain management
Low-energy light devices (LED and LLLT)
Cryotherapy (cold packs used during infusion)
Mind-body techniques, including meditation, guided imagery, biofeedback and hypnosis.
Cognitive Behavioral Therapy
Topical treatments
Supplements – please note some of these suggestions may conflict with the more recent ASCO guidelines for CIPN treatment.
Integrative therapies, if done safely, should provide additional benefits to the person practicing them, with few or no unwanted side effects.
CIPN Advocacy Groups
Leading advocacy groups for peripheral neuropathy include the Foundation for Peripheral Neuropathy and the Neuropathy Support Network.
Some of their suggestions for dealing with CIPN include:
Talk to your doctor and get symptoms assessed early
Determine if the neuropathy is related to the chemotherapy.
If so, determine if the treatment regimen should be re-evaluated and possibly changed.
Incorporate pain management and rehab care.
Protect your hands and feet from injury and inspect them for injuries often.
Be proactive about preventing falls.
There is still a long way to go in dealing with CIPN—both in treating and preventing. Hopefully, there will be progress in determining effective therapies for cancer that have fewer toxic side effects, as well as progress in dealing with the side effects from the existing therapies.


See more on Neuropathy & Pain: